Beautiful females with a variety of marking and colors is one of the distinctive features of our breeding program. All Pembroke Welsh Corgis are AKC registered and have been screened to ensure that we are breeding only the finest of traits and conformity.


Sugar



We name our dogs according to temperament, though Sugar proved to have a bit more spice than sugar! She has a determination in her spirit that has made her a fine Corgi for breeding. She has produced special babies, several of which have gone on to be fly ball dogs and agility champions. I maybe looking for a special home for her. We need her to go to a very special home. She would love for her to go to a senior home.

Daisy

She is extremely smart and a wonderful mama dog. She had an accident which caused her to lose a part of her last litter. What a devoted mother she is. We hope to retire her this year as we are letting many go to a special home. She has arthritis issues and needs to be comfortable. She is not into long runs but deserves a special home.
Piper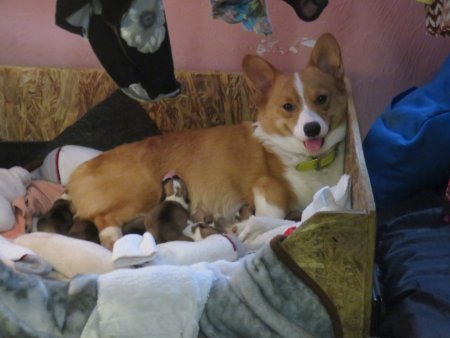 Piper is a sister to Daisy. She just gave us 7. What a great mother she is. We have placed all her babies but she is herding up chickens for me. So she gets a new job to do. I plan to rest her this next year I hope she cooperates.

Ruby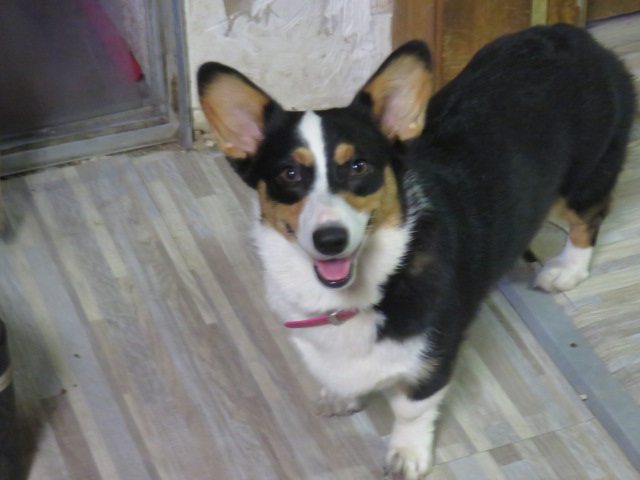 Ruby is the only black headed tri we have gotten from Toad. She is going to have a litter in 2021. We are excited to see her new babies. Hurrah for corgis!! By filling out our Puppy Application we will send you a birth announcement when they arrive. She has 3 boys that are still available. These will be ready to go home in mid July.